You are invited to our ECS & Grade 6 Year End Celebration 2019-2020
You are invited to our ECS & Grade 6 Year End Celebration 2019-2020
@ Napi's Playground Elementary School
#1210 12th Ave.
P.O. Box 10
Brocket, AB
T0K 0H0
Monday, November 23, 2020
1:00-1:30 p.m.
Blessing of the grounds for a safe and fun celebration!
Opening remarks & Special Thank You's!
1:30-3:30 p.m.
Year End Celebration Drive Through
Welcoming booth for K-4 Graduates
Welcoming booth for K-5 Graduates
Welcoming booth for Grade 6 Graduates
Special Activities: Aakom-Kiyii Health Services
PBOE Language & Literacy Kits (Valued at $100.00 for K-5 students)
Safety Precaution:
Stay in vehicle at all times.
All family member must wear masks.
Please follow signs & traffic control volunteers!
Contacts: Annette Bad Eagle K-4, Glenecia Morris K-5 & Braden Barber @ 403-965-3877
Download (PDF)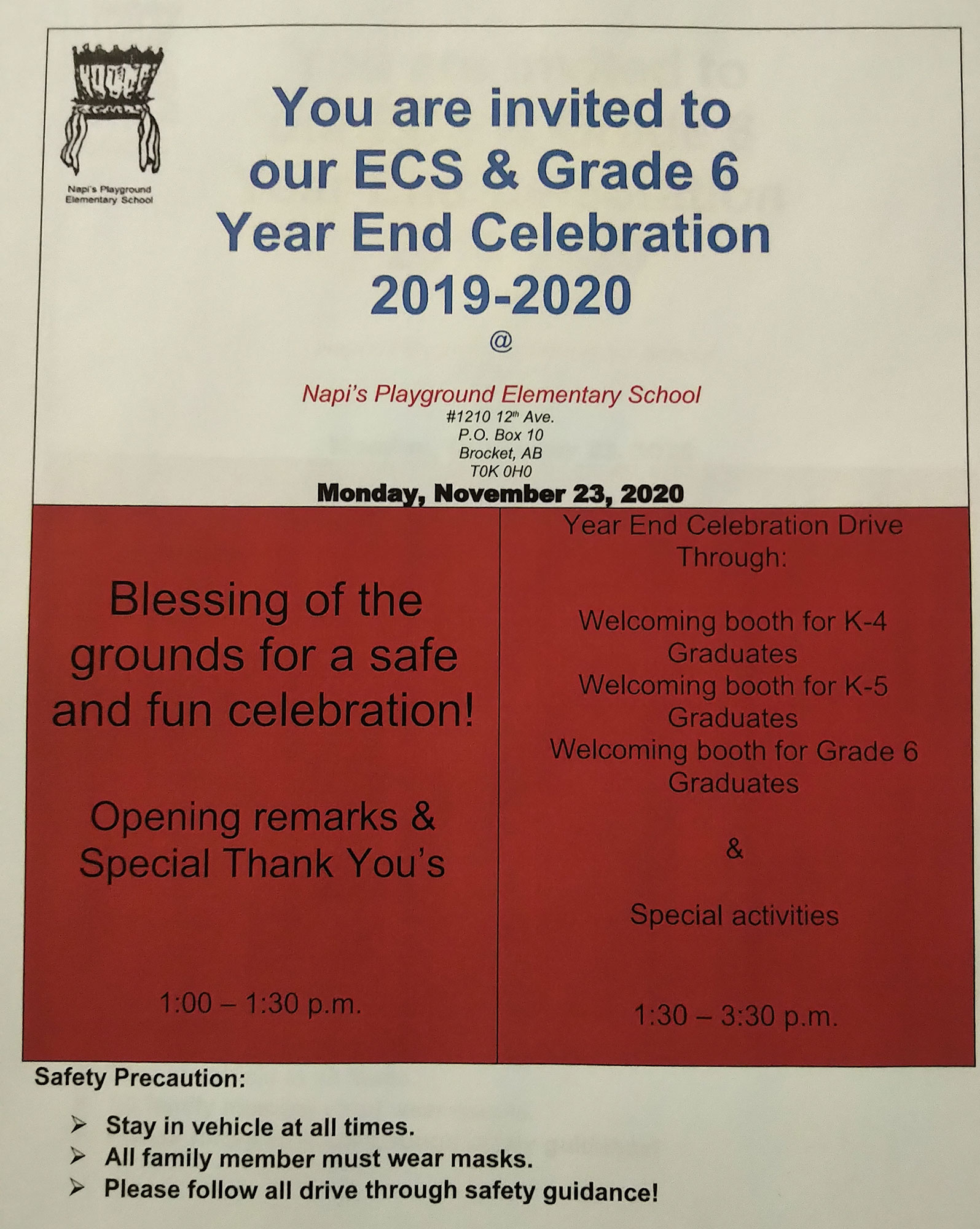 https://piikani.ca/wp-content/uploads/2020/09/posttitle3.jpg
750
1500
Administration
https://piikani.ca/wp-content/uploads/2019/10/pboe-logo-500.png
Administration
2020-11-20 13:40:47
2020-11-20 13:54:14
You are invited to our ECS & Grade 6 Year End Celebration 2019-2020